I am four paintings into a new series and thought it would be fun to peel back the curtain on my creative process. I enjoy learning about the thought behind a piece of work. Art speaks for itself. It is open to interpretation by each viewer who brings their own unique worldview. I can stare at a painting for hours, listening to its story as it dances with my personal narrative. However, I also appreciate a lengthy wall plaque or Instagram caption. The journey is often equally as interesting as the work itself – no need to limit your characters for me! If you are of a similar mindset, read on for the (not-so-brief) journey from thought to paper…
There are as many different methods for making as there are makers. I am not an artist bursting at the seams with ideas. For me, creative concepts tend to simmer for a long time. The space in between is typically filled with occasional panic – Will I ever have an idea again?! Inspiration and ideation are nebulous prerequisites for creative work. I cannot easily explain their arrival, which is mostly unpredictable. Some circumstances tend to be more conducive to generating ideas: going on a walk without the distraction of music or podcasts, spending time in nature, traveling (this doesn't have to be big – a trip to the mailbox might do the trick!), showering, bathing, swimming, or strangely, any other time I am surrounded by water. If I give my mind permission to wander, good things usually happen. The hard part is remembering that fact and making the space for it!
Hiking on Minnesota's North Shore last summer, a spark occurred which led – 6 months later – to the body of work I am currently developing. Making my way through various patches of greenery I felt the sudden urge to paint. It wasn't a particular vista or wildflower that caught my attention, but my emotional state. This vague, dream-like feeling encompassing the lushness of the forest, the crispness of the air, and the expansiveness of the lake below was what I wanted to share. The concept was born: a series of paintings dedicated to exploring our human relationship with the natural world.
I have devoted many hours to observing and creating densely patterned domestic spaces. Through this careful looking I began to notice how I strive to bring the outside in. Nature plays a large role in my daily life, even if it is just a daydream contained within the structure of my living room studio. Our dimly lit space can accommodate a handful of plants and views of dancing leaves through the windows are abundant. My home is littered with books, photographs, and decorative elements that reflect nature's endless patterns, colors, and superior style. The lake a few blocks away calls my name daily. Nature is everywhere and I can't get enough! The psychological benefits of green space are touted as we remain glued to our screens and devices. We are slowly destroying our planet as we distance ourselves from Mother Earth. Simultaneously removed yet always yearning to be connected to the source of our very being – I knew I wanted to ponder, question, and discuss these ideas through paint.
I sat on these thoughts for a good six months before I ever had a chance to act. I made frequent reminders (on my phone – oh, the irony!) because the worst blip in the creative process is having an idea that really sparks your interest, only to have it slip from your mind soon after.
In January, I finally made the room to bring this creative spark to life! My process is not glamorous or spontaneous. I find that a structured beginning allows for the freedom of play later on. Also, I love research! With a pile of my favorite nature-related books spread from end to end of my dining room table, I started gathering notes.
I spent a day combing through these materials and letting my findings simmer (my creative process is essentially a richly flavored soup – ha!). In the following days I assembled a document with various passages that resonated with me and the new work I wanted to make. Here are a few of the beautifully worded thoughts which made it into my final compilation: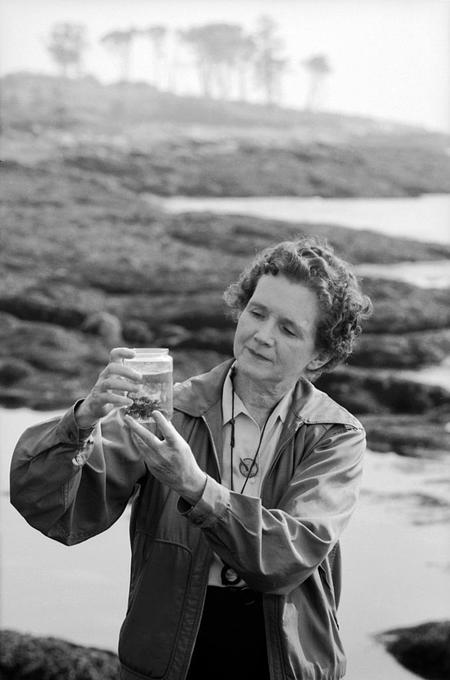 I sincerely believe that...it is not half so important to know as to feel. If facts are the seeds that later produce knowledge and wisdom, then the emotions and the impressions of the senses are the fertile soil in which the seeds must grow...Once the emotions have been aroused - a sense of the beautiful, the excitement of the new and the unknown, a feeling of sympathy, pity, admiration or love - then we wish for knowledge about the object of our emotional response. Once found, it has meaning.
–from "The Sense of Wonder"
We have to put our hands in the earth to make ourselves whole again. Even a wounded world is feeding us. Even a wounded world holds us, giving us moments of wonder and joy. I choose joy over despair. Not because I have my head in the sand, but because joy is what the earth gives me daily and I must return the gift.
–from "Braiding Sweetgrass"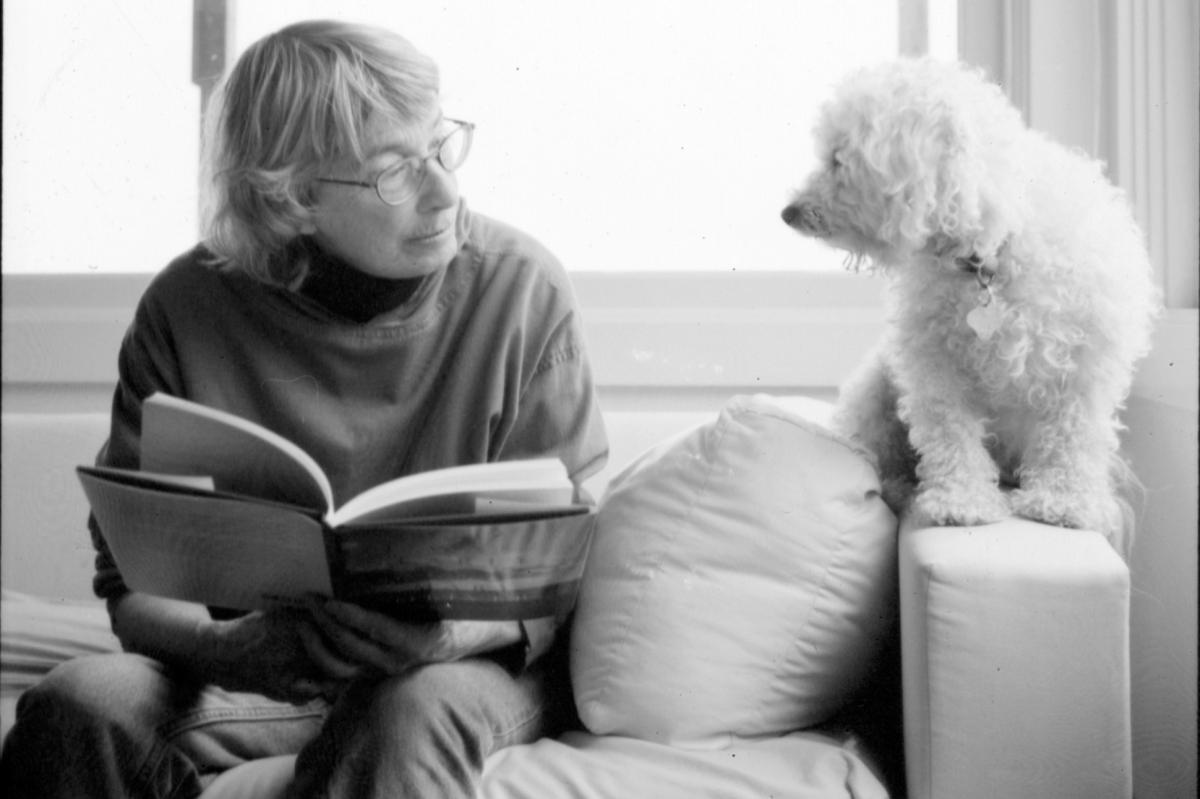 Whatever a house is to the heart and body of man - refuge, comfort, luxury- surely it is as much or more to the spirit. Think how often our dreams take place inside the houses of our imaginations!
–from "Upstream: Selected Essays"
Relatively minute differences keep one ecosystem from overrunning the other...Today the difference of a mere 3.6 degrees Fahrenheit in mean summer temperatures divides the oak and maple forests around the Twin Cities from the spruce-fir forests of Duluth.
–from "North Shore: A Natural History" by Chel Anderson and Adelheid Fischer
With a ridiculous amount of patterned washi tape I affixed a vision board of sorts to the wall above my workspace. This included both written research and visual imagery. I found images of paintings, photographs, and color palettes that inspired the same feelings of wonder and awe that I felt on the hiking trail.
From there, I thought about the form that the final work would take. Which materials do I want to use? What size and format will each painting be? After waffling back and forth between acrylic on canvas and gouache on paper I ended up deciding upon the latter. The delicate nature of paper and saturated, matte quality of gouache felt right and were what I was most excited about. I knew I wanted to work a bit larger and had some big pieces of beautiful 300 lb hot press watercolor paper trimmed from an earlier commission. It is always nice when intent and convenience collide! I gathered all of the necessary supplies before starting, because there is nothing worse than being in the creative groove only to learn you are completely out of opera pink!
I made a schedule for myself with an intended start and finish date for each painting (as I mentioned – structure and I work well together). The pencil could finally hit the paper! I started with some quick thumbnail sketches and the first piece was off. All of my thinking, planning, and preparation make the painting process smooth and fun! As I began the actual painting of the first piece, I started sketches for the next one. This way of working allows my momentum to carry forward without interruption. If I focus solely on one piece at a time I stall out during the in-between phase, getting caught up with the endless possibility of a blank page and the weight of decision making.
After the first two paintings I realized that I wanted to alternate between imagery of nature inside the home and nature in the wild. Four pieces in and I am so excited to continue! I plan on making at least 12 paintings in this series. I love that the deeper into a series I get, the more surprising the process becomes. I am able to just follow my nose and see where it takes me!
For me, inspiration and ideation really just amount to taking a walk and paying attention the split second an idea strikes, acknowledging it as worthy of further thought and exploration. Then – the crucial part – making Google reminders on my phone for six months so as not to forget about it until I actually have time to sit down and get to work. 😃You have everything within you to be creative – we all do! Do you work through a creative process? Maybe one to plan your day, cook a meal, connect with others, or any other simple endeavor made special by your thoughtfulness? I'd love to hear about it. Feel free to send me a note or share in the comments below.
As always, thanks so much for reading!
xx Maria